2019 Victorian Sheep Show and Ballarat Merino Ram Sale, Ballarat Alpaca Show
The 2019 Ballarat Sheep Show with the Feature Breed of Poll Dorset this year also includes our brand new format showcasing our Merino Ram Sale all in a one day format.
The Ballarat Agricultural and Pastoral Society Inc. (BAPS) has a brand new format for their Sheep Show and Merino Ram Sale, now to be held
2019 sees the relaunch of the Victorian Sheep Show in its new home, Ballarat Showgrounds, alongside the annual Ballarat Ram Sale.
BAPS Sheep Committee led by Chair, Jonathan Tischler, and BAPS Executive Officer, Lucy Quartermain, are both enthused and excited by taking this event on and changing the format. They are working towards a 'bigger and better sheep show' attracting more entries and exhibitors for both the Show and Sale. Jonathan said he is looking forward to 'offering more in the way of things to see and do. We hope to attract fans of woolen fashion, food and fibre as we look to showcase stall holders and products'.
Since 1881, the Sheep Show has been a place where wool growers and prime lambs were showcased, and in the last 40 years an annual Ram Sale was introduced to give producers an option to sell off farm.
Brand new date and format with the rebranding of former Ballarat Sheep Show as Victorian Sheep Show, and the Merino Ram Sale being opened up with consideration to all breeds being able to sell, 23 June 2019.
Whilst just a one day event BAPS's focus is on building on this rebranded Sheep Show to build and event that will become an extravaganza showcasing all sheep breeds, fibre, food and fashion. Come and join us.
Victorian Sheep Show Entries
Ballarat Sheep Show Photos
Thank you to our Generous Sponsors for 2019 Sponsorship.                                                                        We gratefully acknowledge the support given by our 2019 sponsors. When purchasing goods and services please consider the following who make it possible to run this event
Advantage Feeders
Arcadian Wool
Australian Corriedale Association Victorian State Committee
Australian Dorset Horn Breeders Association
Australian Wool Innovation
Australian Wool Network
Bacchus Marsh Farm Supplies
Ballark - John and James Molesworth
Ballarat Grammar
Ballarat Stock & Station Agents Association
Ballarat Sheep Veterinary Services
Bayer Healthcare
Bean Me Up Mobile Esresso
Central Region Poll Dorset Association
Ceva Animal Health
Charles Stewart and Co
Coopers Animal Health
Davies & Rose CRT
Elders
Eilan Donan Merinos
Feed Test (AWTA)
Fox and Lillie
Fulton Hogan
Hecton Products / Rich River Rural
Heiniger
Hewitt & Whittey
HF Richardson
John Harbour Quality Butchers
Landmark
Laurendel Estate (Lempriere Wool)
Mary-Liz Sanders and the Ford family
Mt Widderin (G & D Notman
Shearwell Australia
Sinclair Meats
Stephens Pasture Seeds
TB White & Sons
UFS Pharmacy
Westag
2020 PBR RODEO
7 March
2020 VICTORIAN SHEEP SHOW & BALLARAT ALPACA SHOW
21 June
2020 BALLARAT SPRING SHOW
13 - 15 November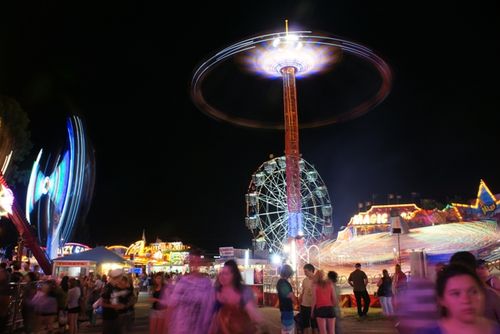 12 Opening Show Dinner
13 - 15 November 2020
Looking for a fun weekend out?  Look no further, the 2020 Ballarat Show is the place to be! With hundreds of attractions.
2020 Victorian Sheep Show & Ballarat Alpaca Show Sale
(Feature Breed TBC)
21st June 2020
The Ballarat Agricultural & Pastoral Society's (BAPS) Youth Committee's annual Ballarat Rural Achiever Awards has been hailed as a major success and a great result for the future of agriculture in the region.