We hope you have a wonderful time and enjoy competing and also watching some amazing horses and ponies.
To ensure a smooth, positive and successful event please take the time to read the following information.  If you have questions please call Lucy on 03 5338 1877 who will be happy to assist.
PLEASE NOTE: ALL HORSE EVENTS EXCEPT  THE STOCKMANS CHALLENGE  WILL BE HELD AT THE BALLARAT POLOCROSSE GROUNDS, Airport Road, Mitchell Park.
Camping is available.  Showers and toilets on site. Catering for breakfast, lunch and snacks.  Yards available; built for larger horses so ponies may need tape around the bottom.  There are no stables at this site, however we can supply phone numbers of possible options.
Horse entrants must pay either the $15 gate entry fee (per car and horse float) when applying  or buy a membership/exhibitor pass and receive the discounted rates.
PLEASE NOTE:
All Horse Exhibitors Are Required To Return A Completed Waiver Form. 
PLEASE THANK OUR MAJOR SPONSORS AND SUPPORTERS
2020 PBR RODEO
7 March
2020 VICTORIAN SHEEP SHOW & BALLARAT ALPACA SHOW
21 June
2021 BALLARAT SPRING SHOW
November 2021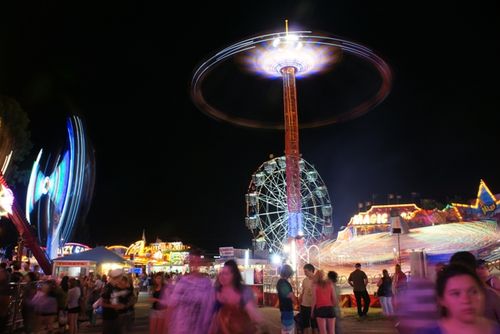 Looking for a fun weekend out?  Look no further, the 2021 Ballarat Show is the place to be! With hundreds of attractions.
2020 Victorian Sheep Show & Ballarat Alpaca Show Sale
(Feature Breed Corriedale)
21st June 2020
The Ballarat Agricultural & Pastoral Society's (BAPS) Youth Committee's annual Ballarat Rural Achiever Awards has been hailed as a major success and a great result for the future of agriculture in the region.