Ballarat Show Colouring Competition
With the 2020 Ballarat Show coming together what better way to celebrate than hold a big colouring competition with lots of prizes for budding young artists!
There are 6 sections including:
Male Under 7 years old
Female Under 7 years old
Male 8 - 11 years old
Female 8 -11 years old
Male 12 years & over
Female 12 Years & over
Collect one from any Ballarat area Woolworths Store or you can enter in the all FREE Woolworths Family Pavilion during the Ballarat Show on the 13, 14 & 15 of November.
Please post your entries to: Ballarat A&P Society, PO BOX 401, BALLARAT  VIC  3353 Or drop off at any Ballarat Woolworths for display.
Please ensure only your first name and age is written on the front of the picture and other contact details and phone number are on the back so we can contact you if you are a prize winner!
YOU HAVE TO BE IN IT TO WIN IT SO WHY NOT GET YOUR ART SUPPLIES OUT AND GIVE IT A GO AND HAVE FUN AT THE SAME TIME.
Thanks to Woolworths for their wonderful support of our colouring competition once again!
2020 PBR RODEO
7 March
2020 VICTORIAN SHEEP SHOW & BALLARAT ALPACA SHOW
21 June
2021 BALLARAT SPRING SHOW
November 2021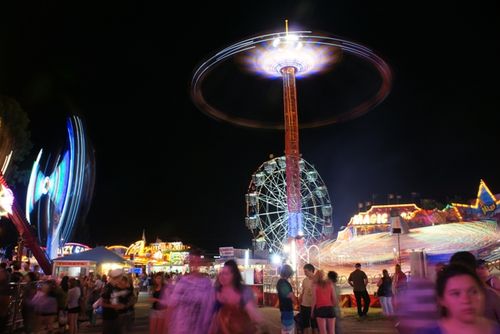 Looking for a fun weekend out?  Look no further, the 2021 Ballarat Show is the place to be! With hundreds of attractions.
2020 Victorian Sheep Show & Ballarat Alpaca Show Sale
(Feature Breed Corriedale)
21st June 2020
The Ballarat Agricultural & Pastoral Society's (BAPS) Youth Committee's annual Ballarat Rural Achiever Awards has been hailed as a major success and a great result for the future of agriculture in the region.